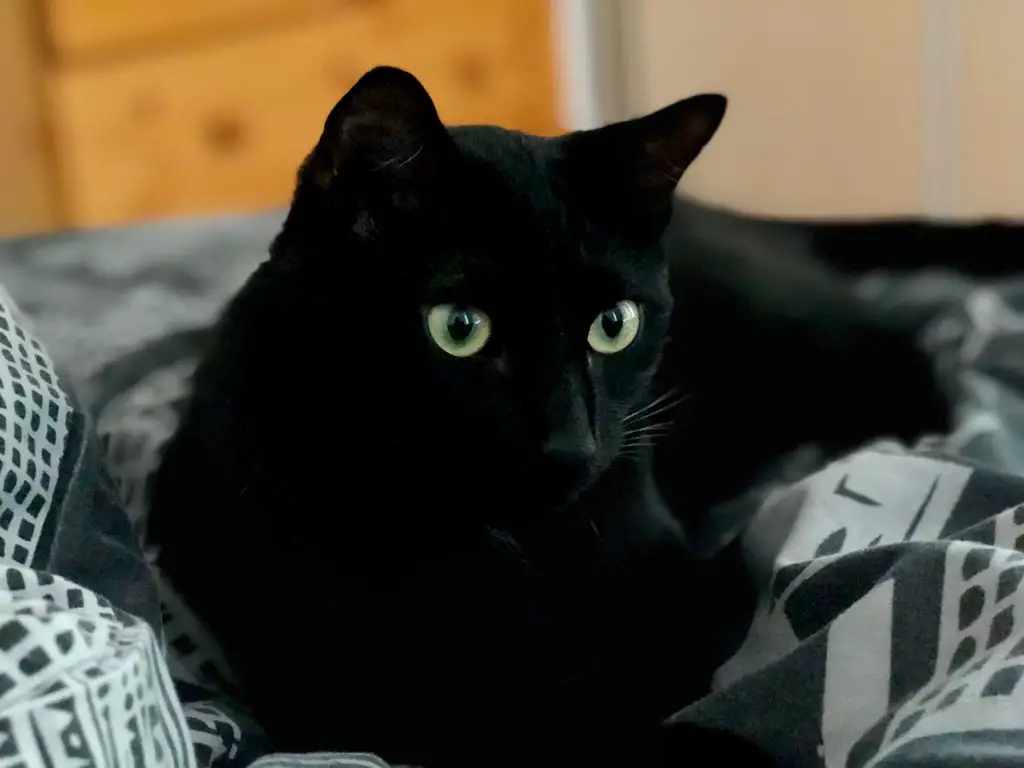 As I'm sure you know, cats have their routines and habits.
The weather, the time of day, the mood in the house, hunger, thirst and much more can affect a cat's behavior.
Recently, I was wondering about cat's behavioral patterns in the evening…
I've noticed patterns with our boy called Coco but I wanted to know more.
I posted a comment on Facebook simply saying "In the evening my cats always…" and here are some of the responses:
"Always goes to sleep till its time for me to go to bed." – Gill S
"Wants to play fetch 😜 for over an hour" – Julie M F
"Complains about her pug brother snoring behind her 🤣" – Pamela D R 
"Watches the sunset. 💕😻😸😽" – Michelle S
"Wants to cuddle with me." – Francoise B
"Wants me to hang with him in the garage.  🖤" – Ronald D
"Attacks me in the dark, then cuddles up 😂" – Christa F
"Gets right on my lap so I can't go anywhere" – Angie D
"gets me to follow him into the bedroom, telling me it's time for bed! 🤣" – Katherine M
My final thoughts
Our black cat called Coco often have a few minutes of craziness as the night falls.
He often wants to play, which I'm assuming is to burn the last bit of energy before a long sleep.
Coco shares the bed with my wife and me all night and he displays some very interesting behavior relating to this.
If one of us is in bed and the other isn't yet, he meows a lot! The meowing doesn't stop until all three of us are in bed.
He does the reverse of this in the morning until all three of us are up out of bed.
Coco only eats wet food and we live on a very warm island so we feed him in small amounts frequently throughout the day to avoid the food from spoiling.
So, when it comes to the evening, Coco will want more food to get him through the night.
He eats, meows for more, and then eats and meows for more until he's had enough.
Once we're in bed, without fail, Coco will walk up my body and flop himself down on my chest facing me.
He always purrs instantly and loud!
He'll stay there for 10-15 minutes and then jump down and get comfortable in between us in bed.
On the rare occasion that Coco doesn't share the bed with us, I miss him!
The following two tabs change content below.
Lee Harris
I'm a Brit living in the sunny Canary Islands with my beautiful wife and my wonderful black cat called Coco. I love to blog, build businesses, look after my body, and enjoy nature...
Latest posts by Lee Harris (see all)