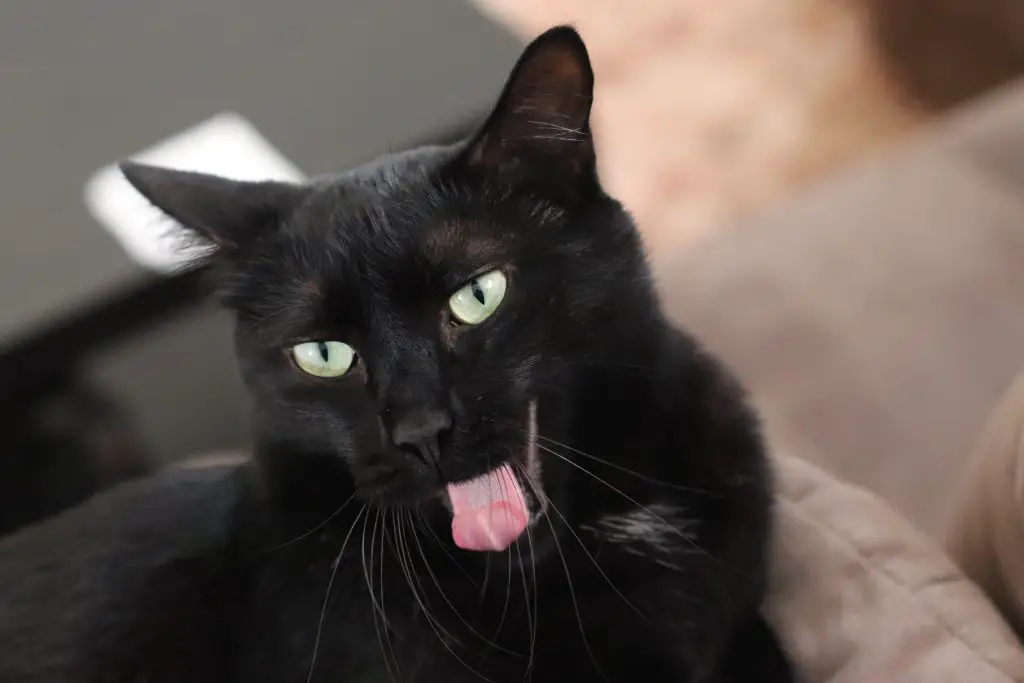 Cats have so many habits and quirks and it doesn't take long to identify patterns in their behavior.
Some patterns in behavior are repeated frequently throughout the day and others are only seen with certain triggers.
Recently I was thinking "I wonder what behavioral patterns other people see in their cats?".
So I posted on the My Mini Panther Facebook page "My cat always…" and here are some of my favorite responses:
"By my side, she always wants to be a part of whatever is going on my beautiful sweet black panther Koda" – Dwaynewendy B
"My little boy marmite is always by my great-grandson Jarrod who he loves" – Gill S
"Purring and judging you" – Javed D
"Right by my side, my sweet mini panther Salem 💕" – Lynette N B
"Begging for treats." 🐾😻😸😹 – Michelle S
"My cat is always here for me" – Jen V
"My Midnight she passed last year she lived to be 20 years old my best friend" – Brian L
"On my lap all the time" – Michelle M R
"Cool 😎" – Fred W
"Meowing at me or licking himself lol" – Karley C
"Handsome" – Irene H Q
"By my side 🖤" – Amanda H
"ready to snuggle." – Elizabeth L
"Laying right on my hip as I fall asleep" – Sylvia J
"Under my feet. All 6 of them." – Melanie K
"Always with me no matter what I am doing💗🐾💗 – Paula B D
"Meowing for food 🙄" – Lee A C
"Making me laugh 😹" – Julie R
"Happy to see me!" – Alfred R
"In my heart." – Justin A
My final thoughts
Our cat called Coco does many predictable things like sleeping on the bed with my wife and me every night.
Running and hiding under the bed whenever the doorbell rings and doing a distinctive special meow when he here's my wife reversing into the garage.
To complete the sentence I'd say my cat is always interesting and fun to be around.
He's amazing company and is by my side every day whilst working from home.
The following two tabs change content below.
Lee Harris
I'm a Brit living in the sunny Canary Islands with my beautiful wife and my wonderful black cat called Coco. I love to blog, build businesses, look after my body, and enjoy nature...
Latest posts by Lee Harris (see all)